194?
Cuba – Hotel Nacional ,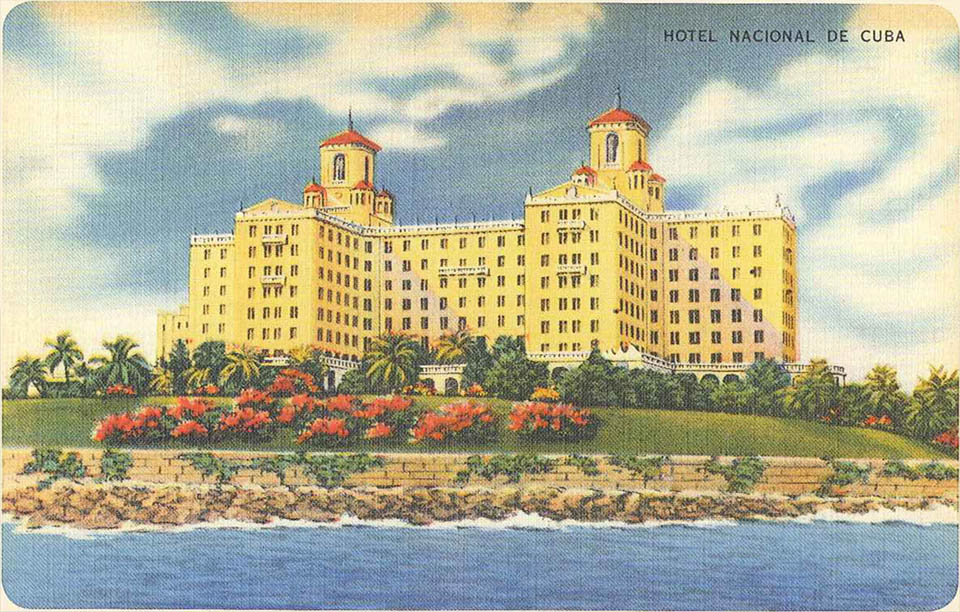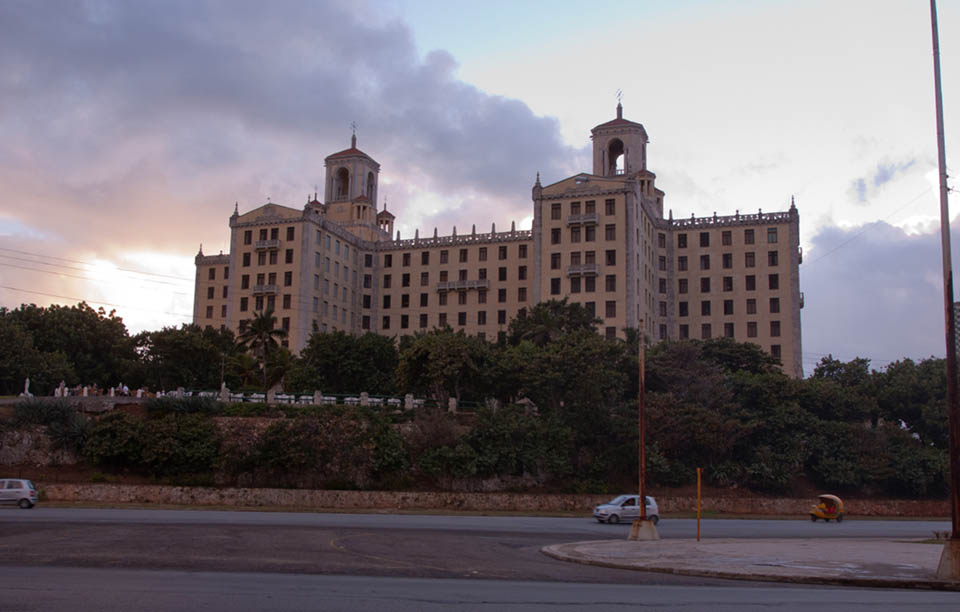 Description
The historic Hotel Nactional de Cuba, which opened in 1930, is located on the famous Malecón Drive (more about this later). Throughout its history, the hotel hosted many famous guests such as Frank Sinatra, Ava Gardner, Mickey Mantle, Buster Keaton, John Wayne, Gary Cooper, Ernest Hemingway, Winston Churchill, and me!
In 1933, after Batista's coup, the hotel was the site of a bloody siege, which pitted the Cuban Army officers against the non-commissioned officers.
In 1946, the hotel hosted an infamous mob summit run by Lucky Luciano and Meyer Lansky and attended by, among others, Tampa's own, Santo Trafficante Jr. In 1955, Lansky managed to persuade Batista to let him turn a portion of the hotel into a casio, which reportedly brought in as much cash as the biggest casino in Las Vegas.
In 1960, two years after the Cuban Revolution, Fidel Castro closed the casino. After years of neglect, due to the disappearance of Cuba's tourism following the revolution, the hotel was mainly used to accommodate diplomats and foreign government officials.
After the collapse of the Soviet Union, Cuba's communist party reopened Cuba to tourists in the hopes of reviving their economy. In the 1990's, the hotel was restored to its former grandeur, as a testament to the splendor of Cuba's past.
The Malecón in Havana extends a little over four miles. The Malecon de Cuba was conceived by U.S. authorities in the early 1900's and construction began soon after the United States gained control of Cuba after the Spanish-American War. The roadway was finally completed in the 1950s. In its early years, the Malecon partly served as a public gathering area. By the 1920's, the roadway was becoming a major route from Old Havana to the newer sections of town. Today, the Malecon is many things, including a major artery for transportation. It's six lanes of traffic are more than enough to accommodate Havana's ageing fleet of motor vehicles and, if you dare cross its 80 feet of pavement on foot, the sidewalk adjacent to the water is very pleasant to walk along, as long as you avoid the waves that easily splash over the seawall.
In some locations along the Malecón seawall, dangerously powerful 30 foot waves crash over the sides. During summer months, parts of the Malecón are regularly closed to traffic and buildings lining the otherwise beautiful waterfront become flooded.
Photo Credits
Historic photograph Unknown
Modern photograph by Bryan Weinstein
Keywords