1900
City Hall & Oldest House ,
Downtown Tampa Map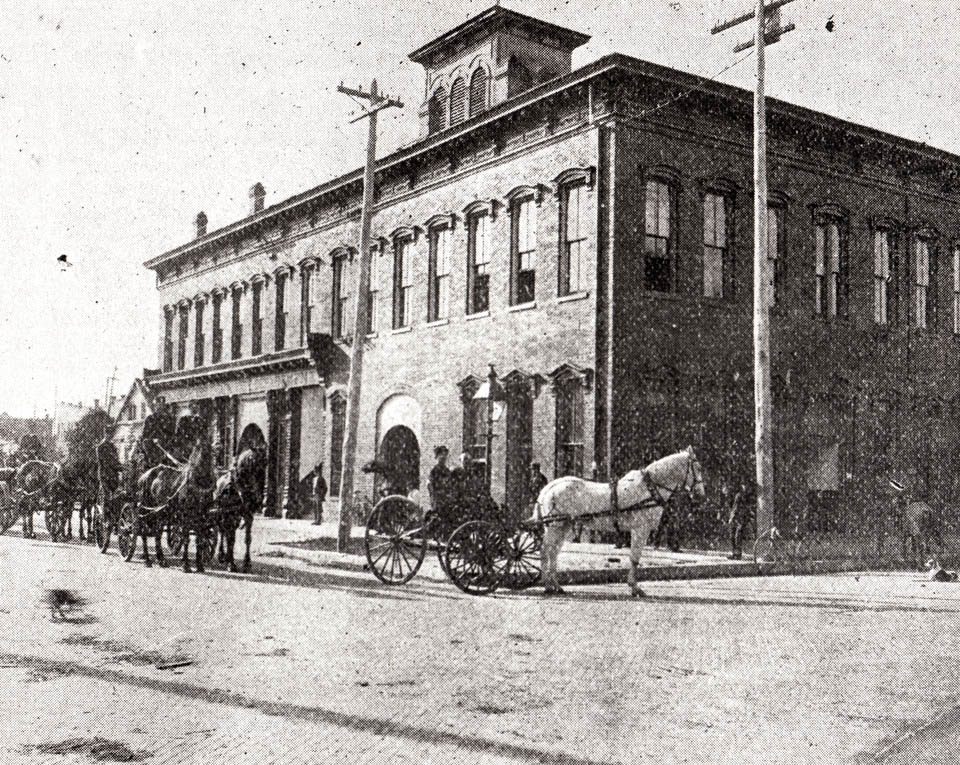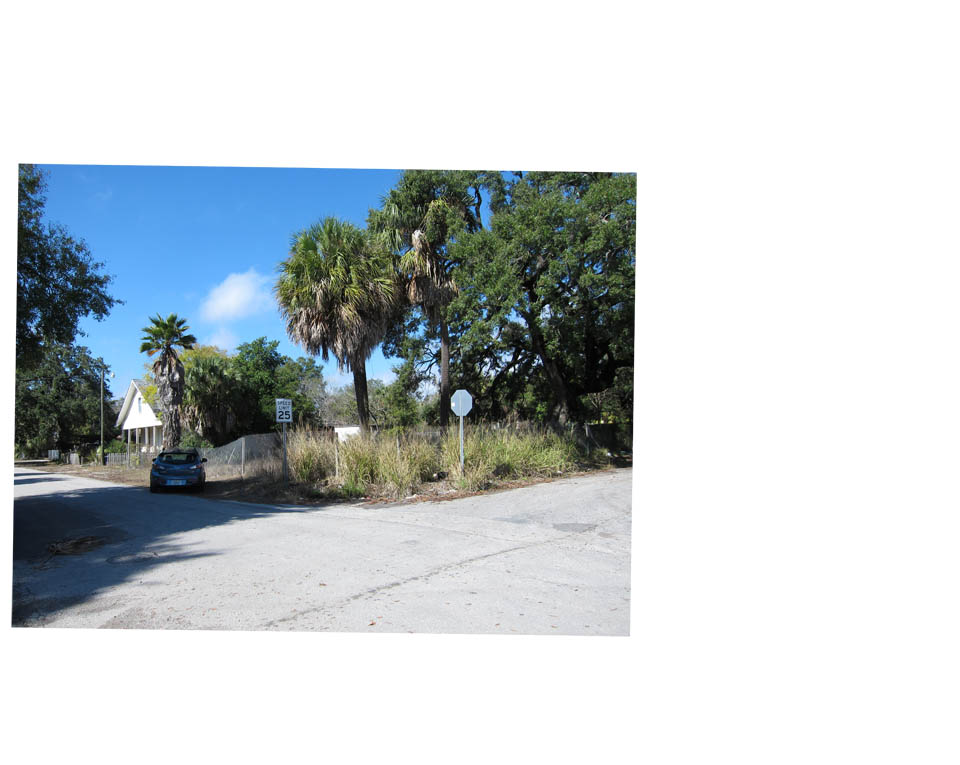 Description
The answer to the History Hunt #4 is "Old City Hall and the Oldest House."
The historic photograph is of a street scene showing the old Tampa City Hall at the turn of century, on the corner of Lafayette Street and Florida Avenue. In 1914, before construction began on what would become the current City Hall, the house on the far left side of the photograph was transported to its present location on 8th Avenue (where the re-photograph was taken). This house, which was built in 1842, is the oldest existing house in the Tampa Bay region. The house is currently for sale. A few months ago, the asking price was $22,000. According to Realtor.com the price has now been increased to $40,000. If you hurry, you can own a real piece of Tampa history!
Below is a better photograph of the oldest house.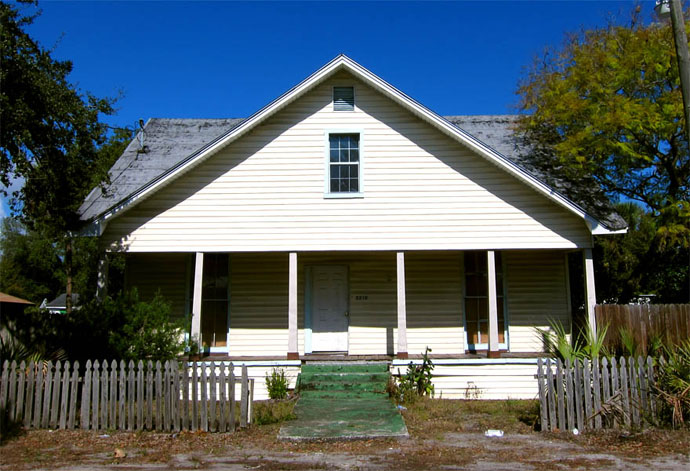 For more information about Tampa's oldest house, be sure to visit the Tampania Blog.