1943
Rialto Theater II ,
Downtown Tampa Map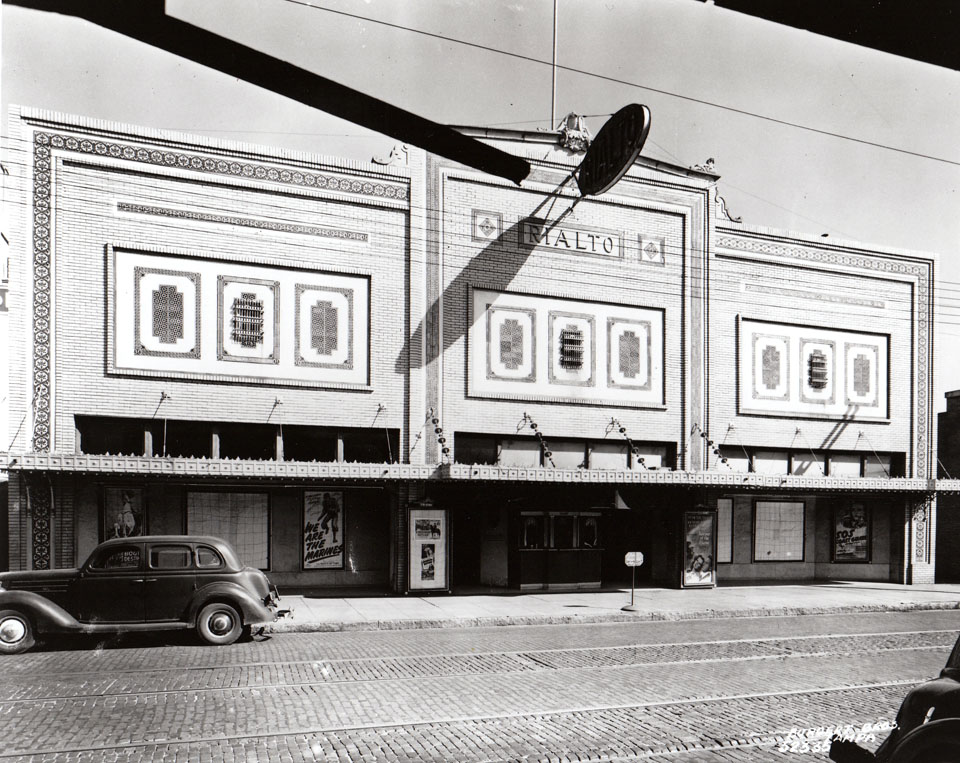 Description
As I was photographing the exterior of the Rialto Theatre, I ventured down an alley way and noticed that there was a gate which, although blocking me from entering the theatre, allowed me to see the interior. The theatre was once used as an automotive repair shop. However, it now is used as a warehouse. Inside, there were boxes stacked on tables. Fortunately, the interior of the building still retained some remnants of its former glory. The stage was still visible along with the decorative molding and the projection booth.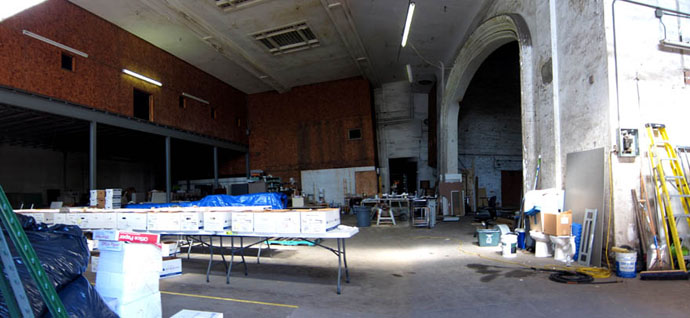 To learn more about this, as well as other historic Tampa Theatres, be sure to visit
the Historic Theatres in Tampa Blog.