1???
Cuba – Fort Fuerza ,
Tampa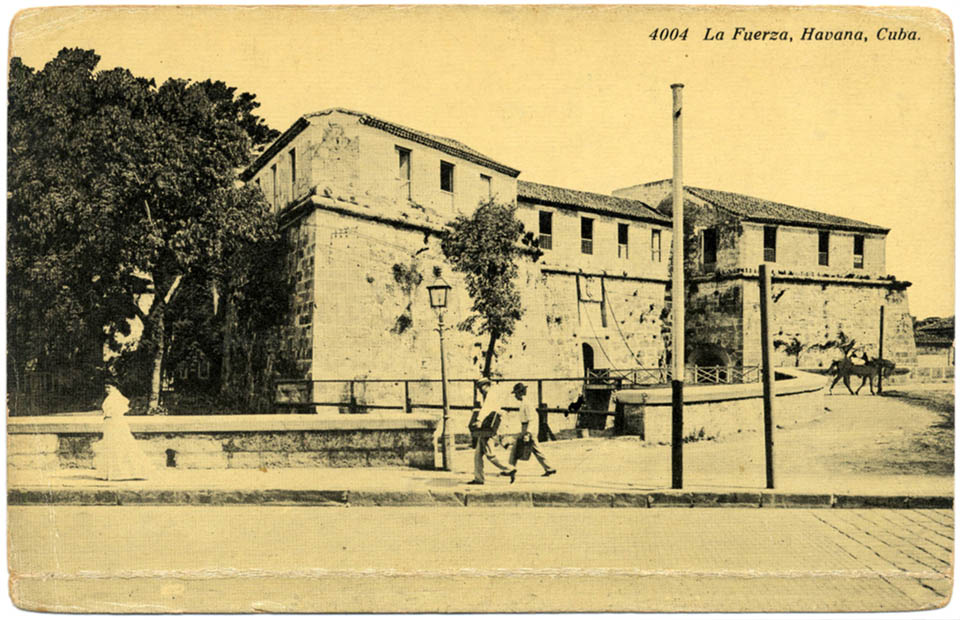 Description
The Castillo de la Real Fuerza (Castle of the Royal Force), located in Havana, Cuba, was completed in 1577. The fortress is considered to be the oldest stone fortress in the Americas, and is listed as part of the UNESCO World Heritage site of "Old Havana".
The fort was originally built to defend the city against by pirates, but was found to be located too far into the mouth of the bay to be very useful. It then served as the governor's residence.
The watch tower, visible on the far left side of the modern photograph has a statue in it of Havana's only female governor, Inés de Bobadilla, who assumed control from her husband Hernando de Soto when he set-sail for Florida. Everyday, for years, she reportedly scanned the horizon for signs of his returning ship. Unfortunately, unbeknownst to her, he had died.
Photo Credits
Historic photograph University of Miami Cuban Heritage Collection
Modern photograph by Bryan Weinstein
Keywords