1930
Ron Ciervo – Rivoli ,
Ybor City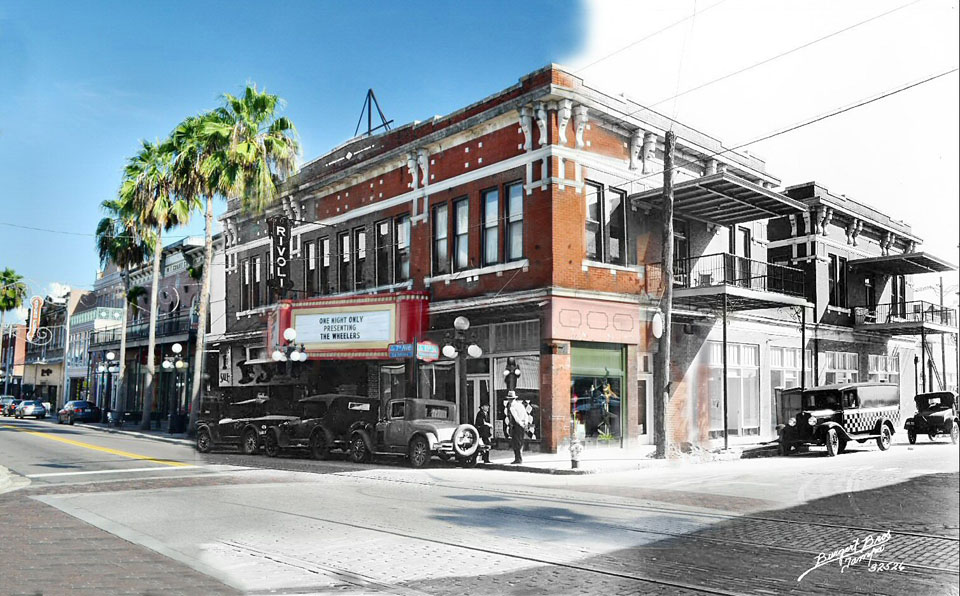 Description
Photo is a composite of original Burgert Brothers photo of the Rivoli Theater in Ybor City, Tampa, Florida dated 5 November 1930 and a current image. This beautiful historic building can be found at 1503 7th Ave. in Ybor City.
The Rivoli Theater was built in 1917, and functioned as such until the 1930's when it was expanded and reopened as the Ritz Theater. The Ritz theater was resurrected in 2008 after once again undergoing renovation and transformed into a 17,000SF venue. Today the Ritz hosts weddings, concerts, galas, etc.
The Rivoli/Ritz was added to the National Register of Historic Places in 1973 and the national Historic Landmark District in 1989.
You can view more of Ron's photography on his Flickr page.
Photo Credits
Historic photograph Courtesy of the Tampa-Hillsborough County Public Library System
Modern photograph by Ron Ciervo
Keywords