1920
New Prince Theatre ,
Downtown Tampa Map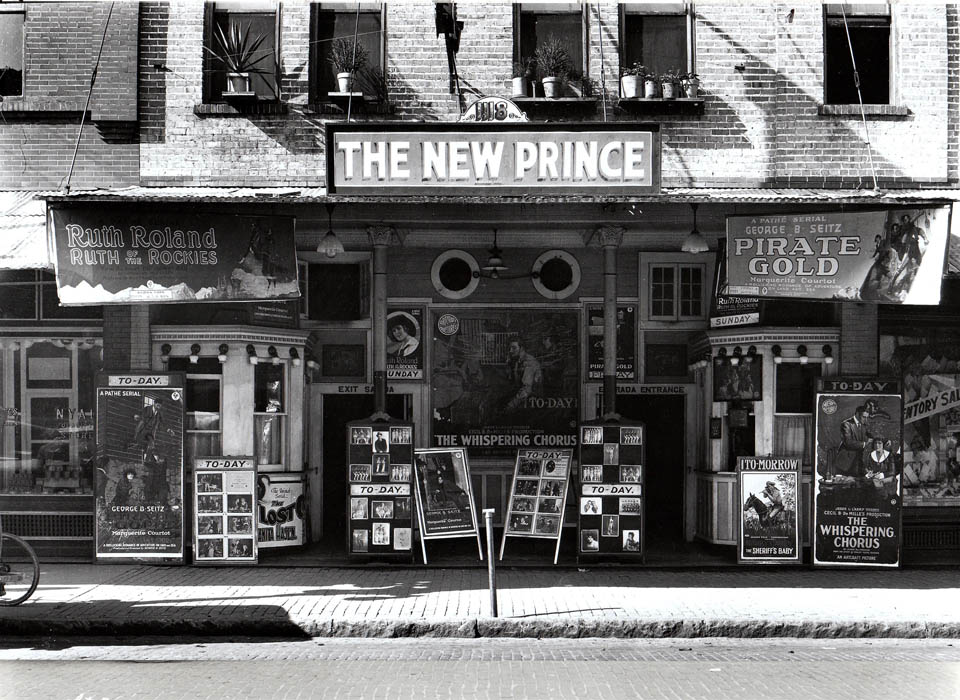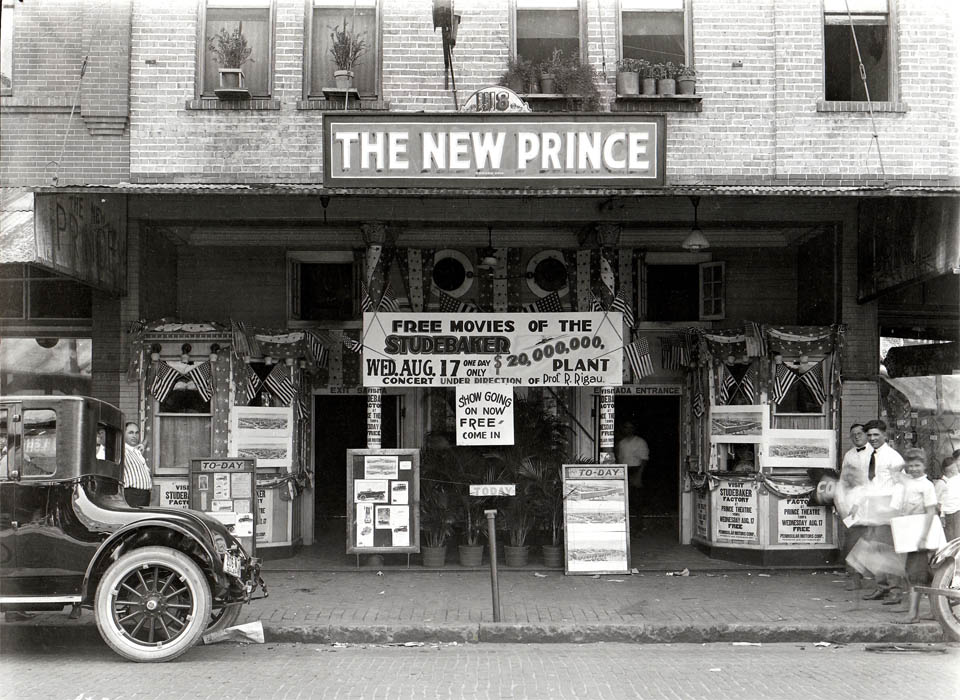 Description
The front of the New Prince Theatre, formally located Franklin Street. In the photo, the theatre is currently playing such classics as Pirate Gold, The Whispering Chorus, The Sheriff's Baby, and Ruth of the Rockies.
In the 1921 photograph, close to the center of the picture, on the board that says "TO-DAY", are photographs of the Studebaker plant in Detroit, as shown below: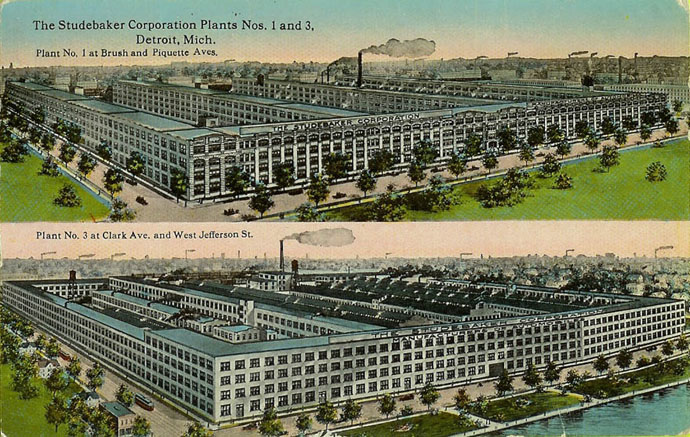 Unfortunately, in the 1950's the theatre was (demolished?) to make way for a shoe store…
To learn more about this, as well as other historic Tampa Theatres, be sure to visit
the Historic Theatres in Tampa Blog.