1956
Ayres Diner ,
Seminole Heights Map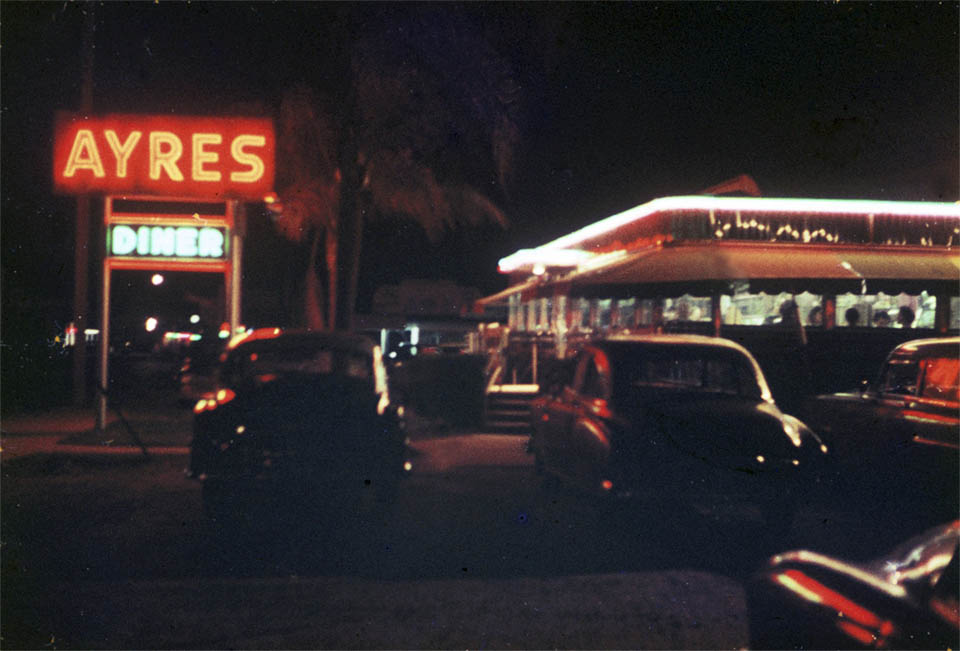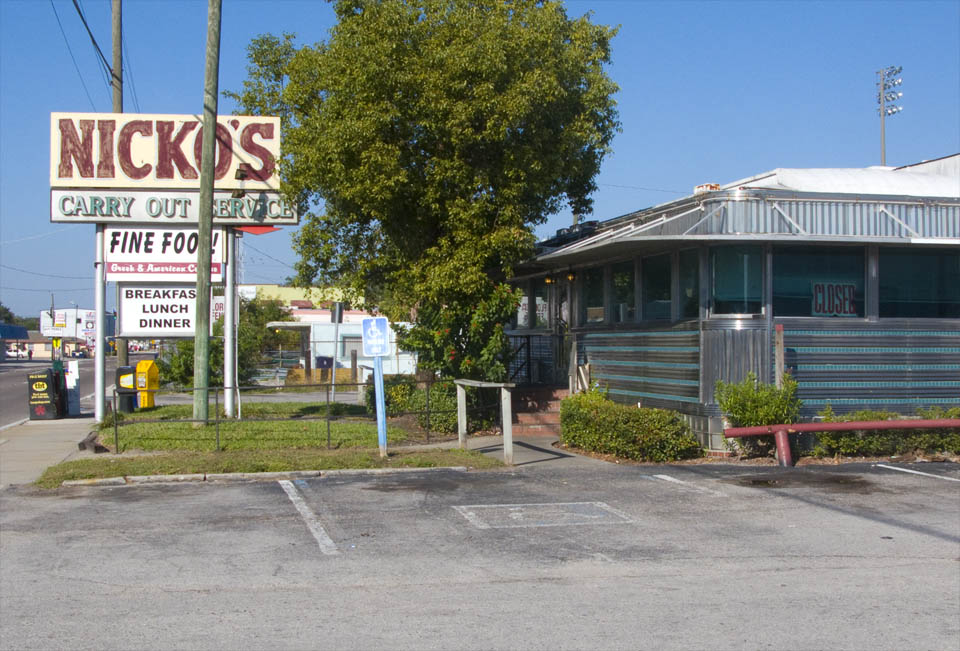 Description
Ayres Diner, now Nickos Diner, is located on North Florida Avenue and is the last remaining Tampa diner of the 1950s. The diner was made famous when Elvis Presley stopped in to have a burger after his concert at the Fort Homer Hesterly Armory.
A menu from the historic Ayres Diner can be viewed on the Tampa Bay History Center's Blog.
You can see read more about Tampa's neon signs in the book Vintage Tampa Signs and Scenes.
Photo Credits
Historic photograph Courtesy of the Cinchett family
Modern photograph by Bryan Weinstein