19??
301 S Magnolia Ave ,
Tampa Map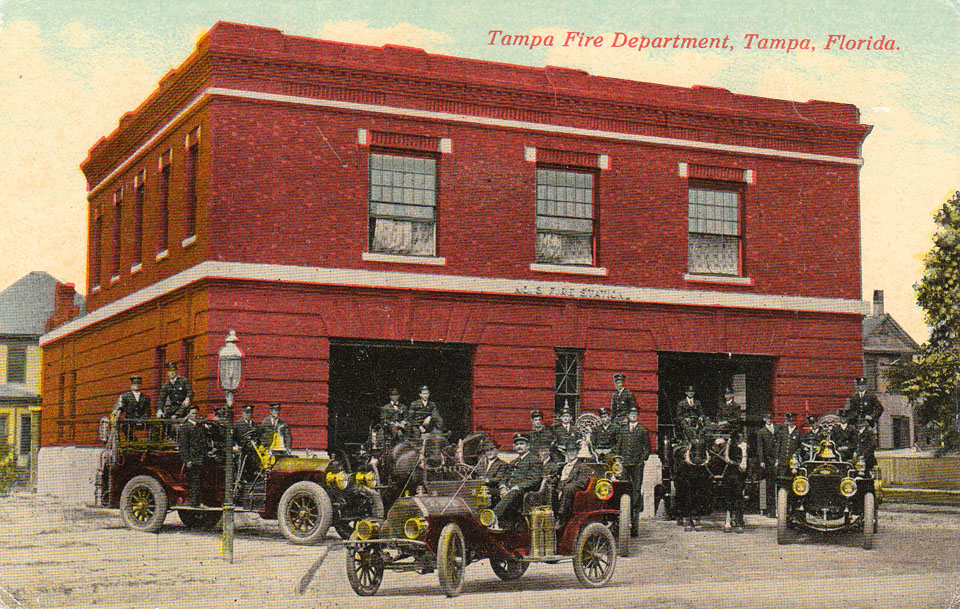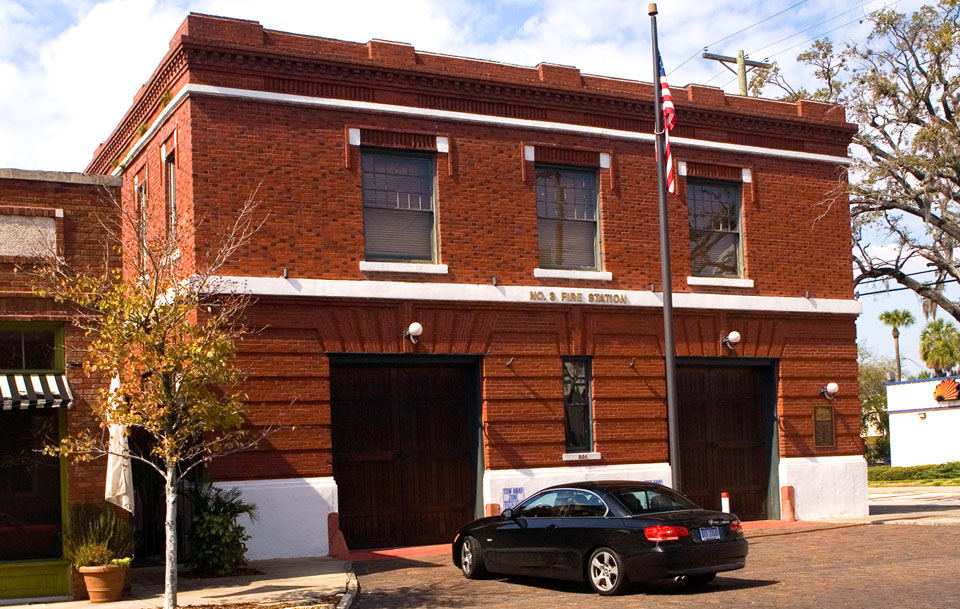 Description
According to Tampa's Bravest, Fire Station #3 was built in 1911 and was in service until 1985, when a new Station #3 was built 1 mile away. This former station sat empty for 10 years until someone purchased it from the city and renovated it for use as a private home.
The building is currently for sale for $1,350,000.
Thanks Mary Anna Murphy of MAM Exhibit Design for scanning this photo for me!
Photo Credits
Historic photograph Courtesy of the Tampa Firefighters Museum and Mary Anna Murphy
Modern photograph by Bryan Weinstein