1921
1901 N 15th St ,
Ybor City Map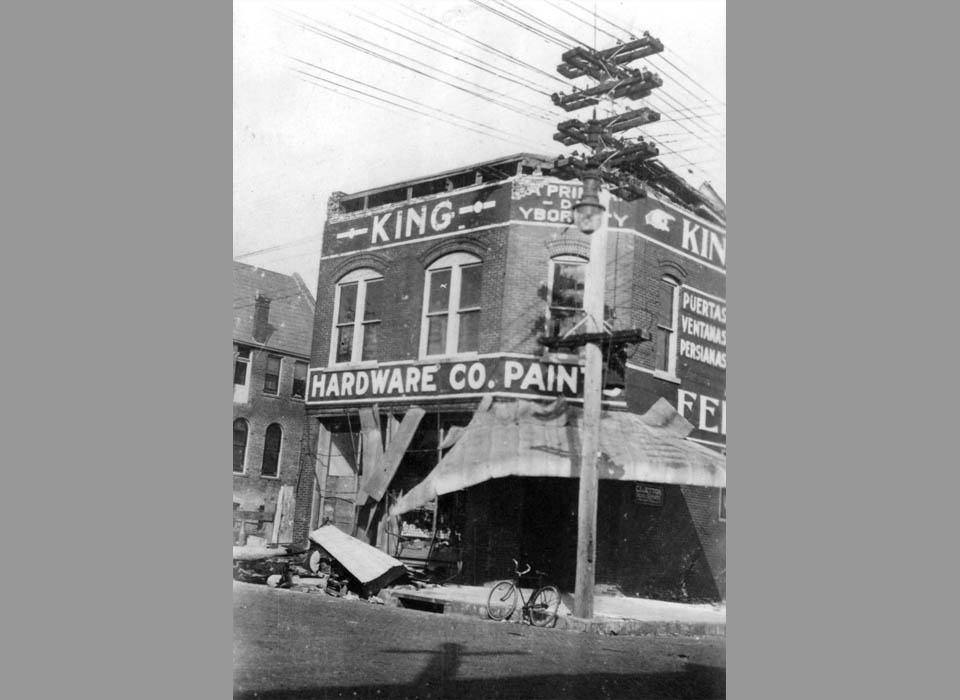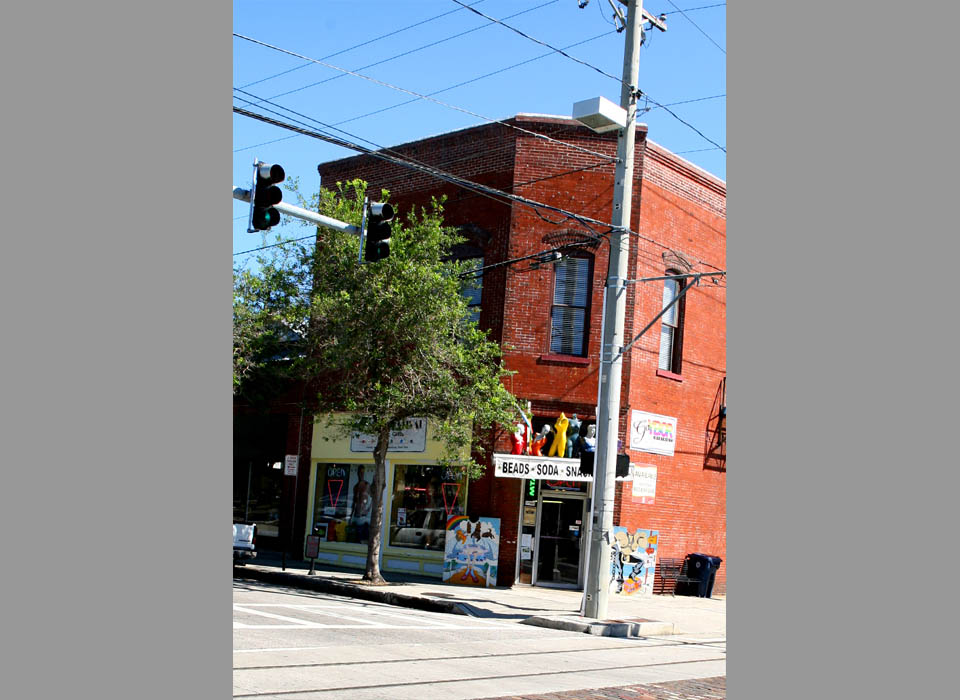 Description
This building on 15th Street was originally a fire station. Later it became the King-Greco Hardware store and is now the MC Film Festival storefront.
This historic photograph is from 1921, just after the Tarpon Springs Hurricane. Notice how the different color bricks directly above the center window and along the entire top of the building match up to the destruction caused by the hurricane. To learn more about the hurricane, check out this recent NOAA slideshow and documentary.
When I spoke with Mark, the store's current proprietor, he told me stories about the fire fighters keeping their horses in the barn, formerly located next door, possible tunnels under the store, and, of Mayor Dick Greco, as a child, accidentally firing a bullet a through the ceiling.
Photo Credits
Historic photograph Courtesy of the Tampa Bay History Center
Modern photograph by Bryan Weinstein